Christmas Movie Night in the Domain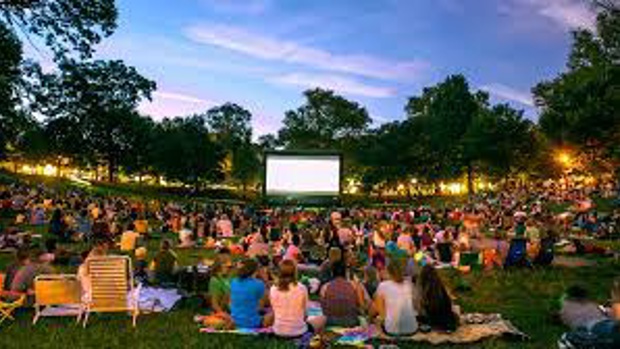 Share in some festive cheer with a special outdoor screening of a family Christmas movie on SAT 9 DEC in Ashburton Domain.
Bring the family, chairs and blankets. Come dressed up in festive wonder! There'll be free popcorn (served by the Youth Council, two machines this year!), and food vendors on site selling yummy treats. Eftpos widely available. Live entertainment from 6pm, thanks to Santa's elves, and a short, animated feature, before the main movie starts at 7pm.
Entrance at corner of Elizabeth and Grigg Street. There's some road works in the area so take care on your way in, or you could use the angle parking on Walnut Avenue and walk across.
The movie is completely free, however we here at Hokonui are holding a can drive for the Salvation Army foodbank at the main entrance. If you're in a position to do so, please bring a canned food item to help local families who might be doing it tough over the holidays.
The selected movie is animated comedy Arthur Christmas! About the clumsy and well-meaning son of Santa, who sets out to deliver one gift personally. It's rated G, so suitable for all ages, and features the voices of James McAvoy, Hugh Laurie and Bill Nighy. Our own Rhys Darby is a voice of one of the lead elves. The plot is something that youngsters can follow, plus some sly jokes for adults.
Postponement date for this event is Saturday 16 December. If the weather looks a bit miserable on the original day, keep an eye on Ashburton Council's Facebook page for a postponement notice.
Find out more at www.lightupthenight.co.nz.
Settle in for a jolly outdoor Christmas Family Movie Night. Get your festive glow on at the fourth annual Christmas festival and make these holidays truly magical. Proudly supported by Hokonui.