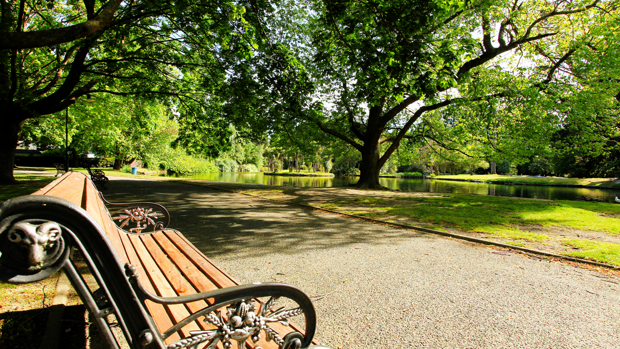 If you are clearing out your wardrobe consider donating to St John Op Shop, Tancred St Ashburton (opposite Westpac Bank). They would appreciate any clean, warm clothing that you may not need or want anymore. Also manchester and small furniture coffee tables, chairs, dressers, mirrors and artwork. Help them help you by raising money for Ambulances & Medical Support Staff. Collection can be arranged of larger items give them a call 307 4221.
Having a clean out and don't know what to do with unwanted items? Donate them to Hospice. The Ashburton Shop is in need of stock for their shelves. Quality Clothing and Accessories (shoes, handbags, jewellery, scarves), All homewares, decor, linen including small appliances, small or large Furniture, books, CDs and DVDs (no magazines, comics). Find the Hospice Shop at 71 Tancred Street (opposite Stirling Sports), or you can drop off at the Hospice Community Base, 70 Havelock Street. For larger items they even pick up! Just give them a call.

 
Demand for food from the Salvation Army's food bank supermarket has tripled since it opened nearly four months ago and shelves are nearly bare. The Salvation Army is urgently appealing to Mid Canterbury people to help stock the shelves or make donations. You can drop off food at the centre in Cameron Street. If you are able to help financially please call or visit the website, salvationarmy.org.nz.

 
Ashburton Vintage Car Club has their Museum and Parts Shed open every SAT 10am-12pm. You can find them at 86 Maronan Road, Tinwald. Approx 30 veteran vintage and classic cars and motorcycles from 1906 to 1970s. Plus much more motoring memorabilia on display. Parts available from the parts shed. Museum open at other times on request. Phone Les Bennett 308 4705 or 027 612 1160. 

 
Plunket Mid Canterbury supports local mums with regular drop-in coffee sessions on WED mornings during the school term 10am-12pm in the Ashburton Rooms on Cameron Street. Also in Methven the second and fourth FRI of the month, and Rakaia the first and third THURS of the month. Plunket also offer Movement and Music at the Ashburton Rooms on MON 10:30-11am during the school term. They also have a clothing exchange.  

 
Ashburton Pétanque days are TUES, THURS and SAT at 1pm. All are welcome to 115 Racecourse Road - equipment and tuition provided.
The search for the next FMG Young Farmer of the Year is now on. Entries for the 2024 contest have opened via the NZ Young Farmers website. The competition, in its 56

th

season, showcases the best talent NZ's food and fiber sectors have to offer. The grand final will be in Hamilton in July. 

 
Mid Canterbury Anglican Advocacy wants to let you know about free legal advice. The advice can be accessed via Zoom calls with lawyers from the CHCH based Community Law Canterbury. Advice topics include consumer, traffic offences, employment or tenancy disputes and more. Each session is 55mins. The appointments are held at Community House on Cass Street. Book an appointment by contacting co-ordinator Warren James at Community House, or visit the Community Law Canterbury website. 

 
The Ashburton/Mid Canterbury Connector, run by Mid Canterbury Community Vehicle Trust, is seeking volunteer drivers. The service runs on demand 5 days a week for passengers who may be going to appointments in town or just wanting to get out of home for a while. The cost for passengers is low. For example, a return trip from Methven to Ashburton is just $15. For more and to volunteer contact Lesley Symington at Safer Mid Canterbury 027 586 6556 or email

[email protected]

. 

 
Registrations are now open for volunteers for New Zealand's premier airshow – Warbirds Over Wanaka, Easter 2024.   If you would like to meet

new people, see some extraordinary flying displays, enjoy a free lunch and serve a very worthy cause then volunteering at Warbirds Over Wanaka could be for you.  Head to the Warbirds Over Wanaka website home page, scroll down and click the volunteer link.

 
Ashburton Guiding Units is after new volunteers. Do you have a desire to give back to the community and help build happy, confident and resilient young women? Then become a leader in Girl Guiding. Their Leaders come from a wide range of places, ages and backgrounds. No previous Guiding experience is needed. The Ashburton Guiding Units (girls aged 5-12yrs approx.) need volunteer adult leaders to join today! If you are passionate about positive outcomes and experiences for girls and young women apply now at

www.girlguidingnz.org.nz

. 

 
She Loves Golf is about getting women into golf in a friendly and fun way. Whether you've played before or its your first time, She Loves Golf is an inclusive and supporting experience to learn and play and even have some nibbles and a wine afterward. Grab a friend and roll on down to Ashburton Golf Club MON nights for 5 weeks, 5:30pm start. Fun, fast, social. For more and to register search LOVE Golf Aorangi. 
Rakaia Lions running Toot for Tucker across Rakaia and Chertsey THURS 7 DEC. 
Ashburton Pakeke Lions are selling tickets for their Monster Christmas Raffle with a huge range of prizes on offer sponsored by Mid Canterbury businesses. Groceries, vouchers and a ride on kids toy are some of the items. Proceeds this year going toward rural support. Tickets just $2, or three for $5. Catch them at Ashburton Farmers Market every SAT or in supermarket foyers until FRI 8 DEC. The raffle is drawn TUES 12 DEC.

 
Rural Women NZ Winchmore Branch invites you to a Community Christmas Party on SAT 9 DEC, from 5pm at Winchmore Hall. Farmers, employees and Winchmore families welcome. Two bouncy castles, Balloon Man, Santa, Elf and Fairy making an appearance. Coffee, tea and sweet treats being served. BYO refreshments and picnic chair/rug. Lions food caravan onsite serving up sausages, chips and hamburgers. Complimentary first round. Cash for anything more. Enquiries to President Stephanie Butchard 021 124 2665 or email

[email protected]

. 
The Plains Railway Precinct is hosting a Christmas Magic Family Fun Day on SUN 10 DEC 11am - 4pm. Ride the Santa Express Train JA1260, explore the Christmas Village, and enjoy free Santa Hunt for the kids, Pop-Up Playground, and the festive sounds of the Ashburton Silver Band from 12-1pm. Santa visits at 2pm. Plus all the usual displays. Hot food and coffee available. 20 Maronan Road, Tinwald. 
Mid Canterbury Choir presents a Celebrate Christmas Around the World concert on SUN 10 DEC, 2pm at St Stephen's Church on Park St. Manager Carol Gunn said members were excited to welcome world-renowned organist Martin Setchell, who would play festive music from around the world. Also founding Music Director Sylvia Watson returns for the performance. Entry $15 on the door, please also bring a Christmas treat gift of non-perishable
food for the Salvation Army foodbank. Afternoon tea to follow concert. 
The Altrusa International Tree of Remembrance is back in the Ashburton Arcade from MON 11 DEC until FRI 22 DEC. A chance for locals to remember those friends and family who can't be with us this Christmas, for whatever reason. People have the opportunity to purchase a $2 star, write the name of the person they wish to remember on it, then hang it on the tree. Redmonds is providing the tree which will be at the Burnett Street end of the Arcade, and stars will be for sale 10am-4pm every day except the 17th. The tree also acts as a fundraiser for The Ashburton Palliative Care Charitable Trust Fund, administered by Advance Ashburton. 
Hot Rod, Classic Car & Motor Bike Show is on SAT 30 DEC 10am - 3pm across Methven Town Centre. Proceeds to local Methven Community. Adults $5 Under 12 free. For more call 0274172067 or email

[email protected]

.